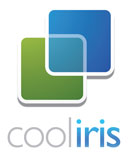 MacOS X 10.6(Snow Leopard)に対応した Cooliris1.11.3 がリリースされました。ただし Snow Leopard では32bitモードのみの対応となります。
The Cooliris Blog - Support for Safari 32-bit on Snow Leopard released
Thanks again for your patience and understanding! We know many of you are eager for Cooliris support for Safari on Snow Leopard. We're happy to let you know that we just released a fully compatible 32-bit version.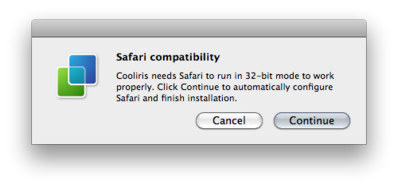 インストールするとこのような警告が出て、Safariが32bitに変更されます。
尚、このバージョンから MacOS X 10.4(Tiger) は非対応となっていますのでご注意ください。